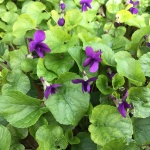 Rett UK was started by parents to provide emotional support, information and advice to other families so they never have to face life with Rett syndrome on their own. With the many health complications that we see in Rett syndrome, sadly it can be life limiting and some do die at a young age.
Rett UK's philosophy has always been to promote the best possible quality of life and care for every child, young person or adult who has Rett syndrome, and we believe this should not stop when your daughter or son is reaching the end of their life.
When your child is well, thinking about losing them is not on your mind but this is perhaps the best time to be thinking about end of life plans should they be needed. Families should have real choice about the place of care, the place of death and the emotional and bereavement support following their passing. This puts the child and family at the centre of decision making, to enable them to have the best quality of life, and death, possible.
Resources you may find helpful at this stage;
NHS Choices: What is end of life care?
Nice Guidelines; End of Life Care for infants, children and young people with life-limiting conditions: planning and management
Nice Guidelines; End of Life Care for adults 
From Rett UK Family Companion Do Not Resuscitate Orders  (DNRs)