Corporate sponsorship is crucial for us to meet the £400,000 annual cost needed to provide our support services.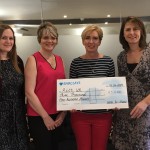 One way your company can help is by sponsoring one of our Regional Roadshows. These roadshows, which are held around the country, give Rett families the chance to meet up and share their experiences and support as well as attend presentations and 1-2-1 clinics led by eminent health, education and social care professionals.
Your sponsorship can help us with things like banners, promotional flyers, room hire, AV equipment hire, photography, catering and children's entertainment.
Sponsoring a regional roadshow is your opportunity to give something back to the families in your community.
The benefits of corporate support
We know that we couldn't do what we're doing without support from companies like yours – but we appreciate that you need a little something back. So here's how helping Rett UK can benefit you:-
meet your Corporate Social Responsibility
realise commercial benefits through sponsorship and cause-related marketing
network and find new business opportunities
teambuild by taking part at corporate events or through volunteering
run a PR campaign demonstrating your support in the local community
achieve visibility in our Rett community (website, newsletter, social media, promotional material)
self-promotion on your social media channels
* To discuss corporate sponsorship or other ways your company can help, please contact Becky Jenner, Rett UK's Chief Executive Officer, on 01582 798910 or becky.jenner@rettuk.org 
Thank you to…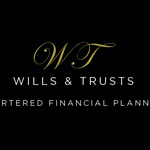 Wills & Trusts Chartered Financial Planning, Thame for £3,400 donated April 2018
Newcastle Building Society Community Fund £1,000 donation towards our Newcastle Regional Roadshow, July 2017 

Next – headline sponsors of our Kent Regional Roadshow, October 2017