Meet our small but experienced team based in Luton, Bedfordshire.The office is normally open from 8.30am to 4.30pm Monday to Friday.   Closed bank holidays and between Christmas and the New Year.  Outside of those hours there is an emergency helpline number 07557 850024.
Becky Jenner
Chief Executive Officer (Full-time)

Becky Jenner, BA Hons Business Studies. PACC Voluntary Sector Champion, Brighton and Hove 2013. Finalist NatWest Inspirational Woman Award 2013 and Networker of the Year Award. Becky joined Rett UK in October 2014 having previously set up and run a successful charity in Brighton for disabled children and young people for 12 years. Becky is a former trustee of Rett UK and is also mum to Rosie (who has Rett syndrome) and two boys.
Julie Benson
Family Support Manager (Full-time)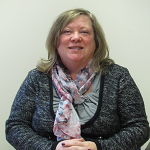 Julie has qualifications in project management, advocacy, quality assurance and customer services. Julie has worked as a qualified advocate within the field of health and social care for over 15 years as well as 7 years' experience working in special education. Julie is also primary carer to her sister who has cerebral palsy which has enabled her to gain lots of experience of working with professionals to ensure the best outcome and experience, from the carers' perspective. Julie joined Rett UK in July 2012.

Patrice Hosier 
Family Support Officer (Full-time)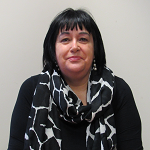 Patrice has over 20 years experience in adult social care working with people who have complex disabilities both as a residential care manager and as a supported living manager. She has NVQ Level 4 qualifications in Leadership & Management of Care Services  and Health & Social Care for Adults. Patrice joined Rett UK in November 2012.
Donna Tinch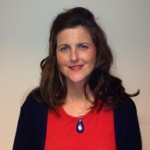 Office Manager (Part-time)
Donna joined Rett UK in July 2014. Her previous experience was as a Personal Assistant in various roles within the local authority children's services, in private healthcare and as an Office Manager for the NHS.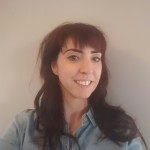 Gemma Turner
Fundraising and Development Officer (Part- time)
Gemma worked in investment banking for several years but then made the transition into the charity sector, starting, over ten years' ago, as a volunteer. She began her work running events and moved on to corporate fundraising in new business and account management.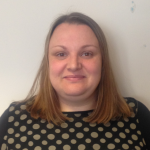 Rebecca Prince
Bookkeeper (Part-time)

Becca joined Rett UK in March 2016 and is responsible for supporting the Honorary Treasurer and Chief Executive in all aspects of the charity's finances. She joins our team with over 16 year's experience of working within a  finance department.
Office Volunteers: Angela Duncan, Michelle Prendergast, Anthony Davison- Hoult
Honorary Roles and Trustees
President: Yvonne Milne MBE
Vice President: Lorna Jaffa
Chair of Trustees is Hilary Truss
Honorary Treasurer Chris Dickinson
Honorary Secretary is Robert Valentine
Other trustees are Peter Oliver, Michael Britten, Tim Addison, Joanna Campobello, Neil Dunford, Rebecca Walker-Date,  David Rogerson, Philip Gander, Clive Beadle and Celia Madden
Dates of next trustee meetings: 
Saturday 8 September 2018
AGM: Saturday 13 October 2018
Saturday 8 December 2018
Saturday 2 March 2019