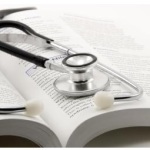 Want to know more about Rett syndrome? Rett UK offers bespoke Rett syndrome training for anyone interested in becoming a better practitioner.  If you care for someone with Rett syndrome in a residential or day setting or if your school has several Rett syndrome students, our training is suitable for you.
We offer full or half day programmes, suited to your requirements. If we have several individual requests we can try and facilitate a group training session depending upon location.
Here's what some of our clients have said about our training
"Great afternoon, super informative, wide range of speakers which was lovely." Care worker, professionals training, Surrey, October 2017
"Really good afternoon. Glad I came I have learned a lot." Speech and Language Therapist, professionals training, Surrey, October 2017
"Thank you for a very informative and well paced session.  Personal stories are always very powerful." Adult Epilepsy Nurse, September 2017
"I feel better equipped to support my families with children with Rett syndrome." Paediatric Epilepsy Nurse, September 2017
"Very useful – Key things I learnt were greater professional knowledge and awareness generally. Interesting information about eye gaze technology and communication" Senior Teacher, Telford, March 2015
Training Prices
Full day £500
Half day £300
We are not VAT registered and travel costs incurred would be additional to the above.
For further details on our training services, please contact us on 01582 798 911 or email support@rettuk.org