Rett UK has built up an extensive team of volunteer Medical Advisers who aid our Family Support team in answering family's questions.  Our Medical Advisers also advise other professionals working with people with Rett syndrome.  Rett UK's Medical Advisers can advise us on most aspects of Rett syndrome, from genetics and symptoms to surgery and therapies.
Chief Medical Advisers: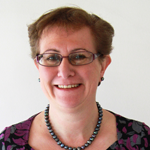 Dr Hilary Cass Bsc, MRCP, FRCPCH, OBE, Evelina London Children's Hospital
Rett Specialist, Clinic Lead
Dr Hilary Cass is a consultant in paediatric neurodisability. Her clinical interests include children with autistic spectrum disorders, and management of complex disability with particular reference to feeding and communication problems, and management of patients with Rett syndrome. She runs a national service for children with Rett syndrome, and has published widely in this area.
She is currently Senior Clinical Adviser for Children and Young People's Health and Wellbeing at Health Education England and Director of Education and Workforce Development at Evelina London Children's Hospital.
---
Professor Angus John Clarke DM, FRCP, FRCPCH Cardiff University and University Hospital of Wales, Cardiff
Rett Specialist, Clinic Lead
Professor Clarke is a custodian of British Isles Rett Syndrome Survey; research into clinical and genetic aspects of Rett syndrome and some of the atypical forms of Rett syndrome; has the goal of establishing clinical trials of novel treatments for Rett syndrome in collaboration with the team of physiologists in Bristol (Abdala, Kendrick, Paton).
---
Scientific Advisor – Dr Ana Abdala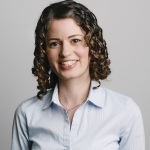 Dr Ana Abdala is joined the board of Rett UK as a scientific advisor in 2017. Ana is a Research Fellow and Lecturer in Cardiovascular Pharmacology at the University of Bristol with an interest in breathing dysrhythmia and cardiovascular dysfunction in Rett syndrome. Many of you will have had the pleasure of meeting her and listening to her present at our regional events.Ana is helping us understand the latest research advances in Rett syndrome with articles in Rett News, blog posts to discuss the implications and realities of this research and addressing parent's questions.  Ana will also present at our regional events time permitting. 
---
Rett UK Medical Advisors
Prof. Jill Clayton-Smith, Consultant Clinical Geneticist
Helen  Cockerill, Clinical Expert Speech & Language Therapist
Dr Bronwyn Kerr, Consultant Clinical Geneticist
Gilly Martin , Specialist Physiotherapist
Cindy-Jo Morison, Principal Music Therapist Northumberland Tyne and Wear NHS Foundation Trust
Dr C Troake , Specialist Post Mortem Coordinator
Dr Stacey Clough, Specialist Registrar in Special Care Dentistry
Dr Alex Gibson, Consultant Spinal Surgeon at Royal National Orthopaedic Hospital
Dr Adrian Kendrick, Consultant Clinical Scientist in the Department of Respiratory Medicine, University Hospitals, Bristol,
Dr Jane Williams, Consultant Paediatrician, Nottingham Children's Hospital
Dr Cochavit Elefant, Head of Music Therapy Programme, University of Haifa, Israel
Dr Meir Lotan, Physiotherapist and Senior Lecturer at School of Health Sciences, Israel
Dr Dewar, Gastroenterologist and Physician, University of Lewisham
If you would like to contact one of our advisers, please contact Julie on 01582 798911
Emeritus Advisers
Dr Alison Kerr OBE MB ChB, DCH, FRCP, MD. Worked at Glasgow University and Royal Hospital for Sick Children. Retired in 2005 but had been a key advisor for Rett UK since 1985. Area of Interest with Rett syndrome: clinical profile of the disorder, it's development and neurological impact throughout life.
Dr Richard Morton,consultant paediatrician at Derbyshire Children's Hospital
Dr David Harrison, consultant orthopaedic surgeon at Stanmore, Royal National Orthopaedic Hospital
Sally-Ann Garrett, speech and language therapist
Lyn Weekes, physiotherapist